Patient Resources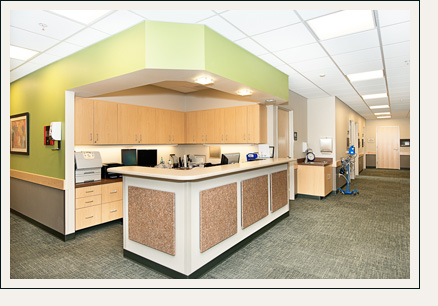 As a courtesy to our pain care patients, we will bill your private health insurance—we do not charge for filing insurance claims. To efficiently and accurately process claims, we must have complete and correct information regarding your coverage in our records. Please contact the billing department at (208) 664-2363, if you need assistance or have questions concerning your comprehensive insurance coverage or patient balance. We will provide you with an estimate of costs if requested. Any outstanding balances are due in 30 days after the insurance pays. PMNI & NIPC accepts personal checks, credit card, debit card, or cash as a form of payment.

For procedures performed in our pain management surgery center, you will receive a separate bill. All insurance companies will be called to verify coverage, and pre-admission requirements, deductibles, coinsurance, and co-pays when the procedure is scheduled. A written Estimate of Patient Responsibility will be presented upon your request, prior to your pain care procedure. In most cases, you will have ample time to review these fees, ask questions, make payment arrangements, and/or contact your insurance carrier. For cases scheduled within 48 hours or less, you will receive a phone call to discuss these issues.

If you have insurance coverage, Pain Management in Coeur d'Alene, is happy to help you receive your maximum allowable benefits and will file the claim for you. By state law, your insurance carrier must remit payment or deny your insurance claim within 30 days of initial filing of the claim. If an insurance problem occurs, you may be asked to assist us in contacting your insurance carrier. Pain Management in CDA believes it is necessary to work together to resolve any insurance problem in the most efficient way.

The below list is not fully inclusive. Pain Management of North Idaho will work with many insurance carriers regionally and nationally; in and out of network. Our dedicated staff will work with our patients to set up an acceptable payment plan.
Affiliations and More
Information on Chronic Pain:
Back Pain-Thoracic Lumbar Sacroiliac

American Pain Society

International Associations for the Study of Pain

American Society of Interventional Pain Physicians

American Society of Regional Anesthesia

North American Neuromodulation Society




Insurances We
Work With